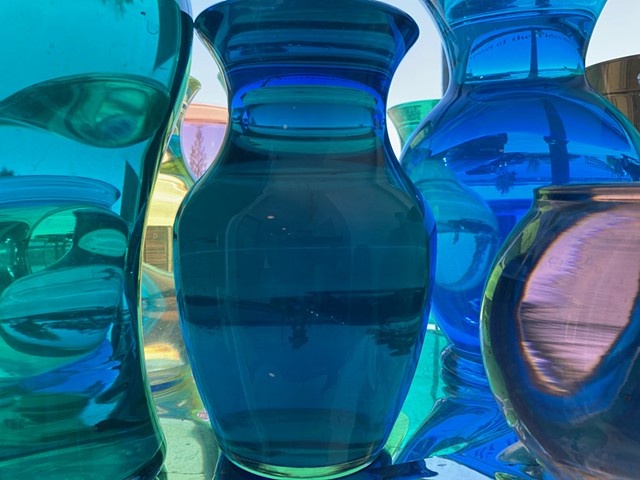 Meniscus: What Color is the Sea? What Color is the Sky?
Site specific storefront installation:Donated glass vessels, water, colorant, mylar
variable
2021
Part Two of the Studio Works project in Eastport Maine.
In the front windows of the storefront studio I created an installation using various sized glass vases and colored water. As simple as the means were, the visuality of the installation was complex and satisfying. The vases were carefully filled so the surface tension formed a meniscus—a convex dome on the top (in some cases I managed to get it up to 3/8 of an inch above the vase), giving the impression that the vases were solid glass.